Google seals the deal for Motorola, CEO Sanjay Jha replaced by its own Dennis Woodside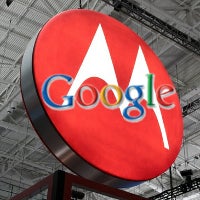 It's over, folks, quickly after
receiving the final regulatory approval by the Chinese authorities
by promising them it will be a good boy and Android will remain open, Google just announced officially that "all your Motorolas are belong to us".
The usual rumors of
impending layouts and restructuring
aside, this is one of the most significant steps Google has undertaken in its quest for Android domination. It now has a hardware arm, which for the time being should remain totally independent of its future plans about the little green robot.
Still, that puts it on more or less even footage with the other mobile OS players - Apple designs its own devices, Microsoft has a very tight partnership on Nokia Windows Phones. and now Google got a phone and tablet maker too, with a treasure trove of wireless patents to boot.
Current CEO Sanjay Jha has been shown the door with a nice golden parachute, and
Google's Dennis Woodside is taking over Motorola
. What will happen from now on we should search for clues about in the next quarterly earnings report, when Google will have to start showing Motorola's numbers, and analysts are very likely to be extremely nosy about the expected synergies from that $12.5 billion acquisition.
Check CEO Larry Page's musing on the matter in the press release below - he is "
confident Dennis and the team at Motorola will be creating the next generation of mobile devices that will improve lives for years to come
".
The phones in our pockets have become supercomputers that are changing the way we live. It's now possible to do things we used to think were magic, or only possible on Star Trek--like get directions right from where we are standing; watch a video on YouTube; or take a picture and share the moment instantly with friends.
It's why I'm excited to announce today that our Motorola Mobility deal has closed. Motorola is a great American tech company that has driven the mobile revolution, with a track record of over 80 years of innovation, including the creation of the first cell phone. We all remember Motorola's StarTAC, which at the time seemed tiny and showed the real potential of these devices. And as a company who made a big, early bet on Android, Motorola has become an incredibly valuable partner to Google.

Sanjay Jha, who was responsible for building the company and placing that big bet on Android, has stepped down as CEO. I would like to thank him for his efforts and am tremendously pleased that he will be working to ensure a smooth transition as long-time Googler Dennis Woodside takes over as CEO of Motorola Mobility.

I've known Dennis for nearly a decade, and he's been phenomenal at building teams and delivering on some of Google's biggest bets. One of his first jobs at Google was to put on his backpack and build our businesses across the Middle East, Africa, Eastern Europe and Russia. More recently he helped increase our revenue in the U.S. from $10.8 billion to $17.5 billion in under three years as President of the Americas region. Dennis has always been a committed partner to our customers and I know he will be an outstanding leader of Motorola. As an Ironman triathlete, he's got plenty of energy for the journey ahead--and he's already off to great start with some very strong new hires for the Motorola team.

It's a well known fact that people tend to overestimate the impact technology will have in the short term, but underestimate its significance in the longer term. Many users coming online today may never use a desktop machine, and the impact of that transition will be profound--as will the ability to just tap and pay with your phone. That's why it's a great time to be in the mobile business, and why I'm confident Dennis and the team at Motorola will be creating the next generation of mobile devices that will improve lives for years to come.

Posted by Larry Page, CEO