China approves Google's purchase of Motorola, as long as Android stays open and free
29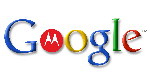 The whole ordeal is finally over everyone. Google is finally allowed to own Motorola. It's been a long time coming, both the
EU
and the
US
both approved the deal back on February 13th and the holdup has been with China. China's anti-monopoly bureau has taken its time in reviewing the purchase, but apparently all concerns have been sorted out.
A Google spokesman has confirmed that Chinese regulators gave the okay for the purchase on Saturday (which at this point is technically yesterday for China), and the formal approval should be coming this week. According to reports, there is one major stipulation given by the Chinese regulators which says that approval is based on the promise that Google will keep Android open and freely available to anyone who wants to use it for the next 5 years. So, for anyone who still harbored some crazy idea that this move would lead to the closing of Android, that is now impossible... for 5 years.
Once the formal approval comes, Google will finally own Motorola Mobility and the 17,000 patents that go along with it. Google has constantly said that it would keep Motorola separate so as not to anger any other Android hardware partners. And, Google has been adamant about not using patents to attack, only defend, so those patents will certainly be helpful in protecting Android. Now, we'll just have to wait and see if there are any other plans for Motorola, perhaps with the TV set-top boxes the company makes, and Google's troubled Google TV.
And, of course, with Google supposedly putting out multiple Nexus devices this fall, we'd all like to see a Moto Nexus (not to mention an Xperia Nexus, and HTC One Nexus, and Huawei Nexus...)