Eight more free LP's offered to U.S. Android users by Google include Beach Boys' classic Pet Sounds
4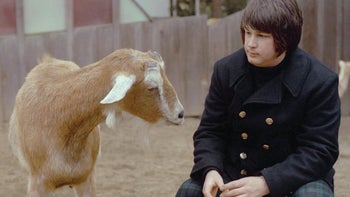 Over the last few weeks,
Google has handed out free albums
as though it was an eatery in the food court giving away free bourbon chicken on a toothpick. Today, eight more LP's (as we used to call them in the old days) are now yours to download for free on the search giant's dime. And unlike the previous batch, these albums are not the "greatest hits" ICON variants. For example, one of the releases is the famous
Pet Sounds
album by the Beach Boys. That record supposedly was an influence on the Beatles during the creation of Sgt. Pepper, and includes the hit
Wouldn't It Be Nice
.
The complete list of freebies includes:
Brantley Gilbert - Just As I Am
Gary Allan - Muve Sessions: Set You Free
Glen Campbell - Meet Glen Campbell
Enrique Iglesias - SEX AND LOVE
Lady Antebellum - Muve Sessions: Golden
The Beach Boys - Pet Sounds (Best Buy Digital Exclusive)
The Black Eyed Peas - The E.N.D (THE ENERGY NEVER DIES) (Target Exclusive Bundle) - Thanks, Zepplin76!
LL Cool J - Control Myself (Extended Dance Remixes Exclusive Bonus Tracks)
Seems like Google is giving away its cutouts. You might recall that your local record store would have a box full of discounted, older albums that had a corner cut off their jackets to differentiate them from the regularly priced vinyl. Still, if you're into some of these artists, all it is costing you is some storage space to download this music for free.