Google Play has 12 more free albums for Android users, including KISS, Selena and more (U.S. only)
6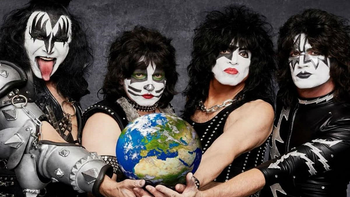 Over the last few days, Google has offered Android users some free music via the Google Play Store. You might recall that last month,
Google offered free albums from Ariana Grande and the Beach Boys
. Since then, the search giant has posted a total of 12 albums for free from artists like KISS, Johnny Cash, Boyz II Men and Selena.
These albums, similar to the previously released Beach Boys LP, are called ICON and are a collection of 11 to 12 greatest hits from a group or individual artist. Considering that each song is still priced at $1.29 each, your best bet is to take advantage of Google's largesse and download the selected albums for free.
The free albums available now from the Google Play Store include:
If you still feel the need to Rock N Roll all night and party every day, better make sure to download these free tunes now before Google changes its mind, or the promotion ends.