Google enables search through Google Drive files on Android devices
2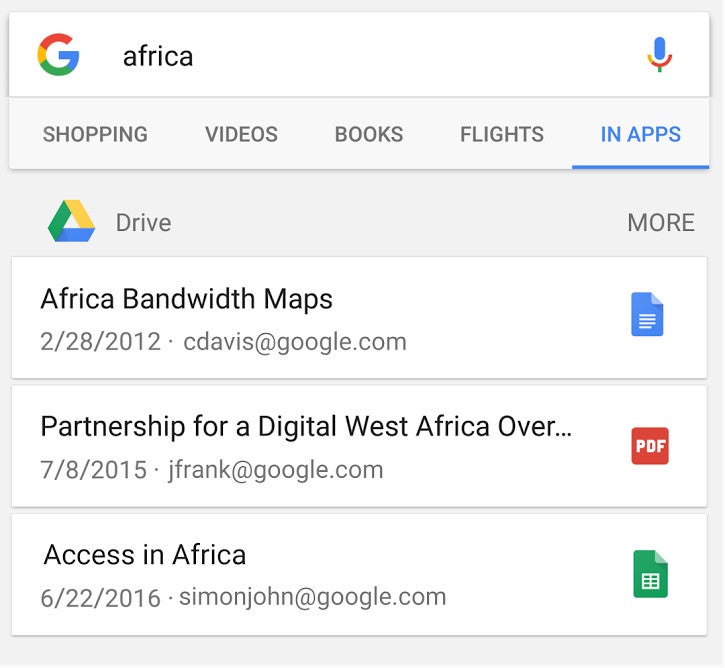 The Search application developed by Google is now being updated with a new feature that will make it easier for Android users to find the files they need on
Google Drive
.
Google announced the next release of its search app for Android would allow Drive files and folders to be indexed via Firebase App Indexing. As a consequence, they will appear as results when Android users are searching for them in the
Google application
.
Whenever you want to search for specific files, you can tap the "IN APPS" tab to view any Drive files that might fit your query. You will then be able to choose which files to open using the appropriate application.
Keep in mind that in order to benefit from the new search improvements, you will need to download the latest version of
Google Drive app
through Play Store. If the new feature doesn't show on your Android phone even after updating to the newest iteration, then you will have to wait for Google to enable it.