Google and Sprint team up to offer customers RCS Messaging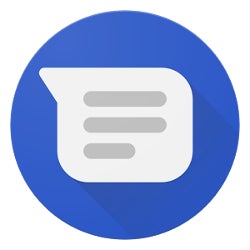 Sprint is the only carrier in the United States that supports Google's RCS Messaging. Although AT&T and T-Mobile provide this service, it's not compatible yet with Google's RCS (Rich Communications Services) platform that works through the Messenger application.
The improved SMS service is available in the United States at some of the major carriers in the country, but for some reason they aren't compatible with each other.
Anyway, if you're a Sprint customers and own supported smartphone, you will now be able to use
RCS Messaging
. As expected, the service is available through the Messenger application for Android.
According to Google, all new Android smartphones that will be launched at Sprint next year will be preloaded with Messenger for Android as the default SMS and RCS messaging services.
Also, Sprint confirmed that subscribers who are now using select LG and Nexus phone will have the messaging experience upgraded automatically via an app update. Owners of other smartphones can download the
Messenger app
via Google Play store.
Google hopes to bring RCS Messaging compatibility to more carriers in the coming months. Currently, more than 58 carriers and handset makers confirmed their support for RCS Messaging, but not all have already implemented the service into their products.