Google Play: could that be the name of an upcoming Google tablet?
7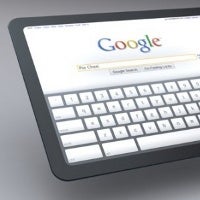 We've already heard whispers about Google being in the process of building the first tablet with its own brand name on it, but now it seems that a streak of domain name registrations might have given away its name.
Google Play
- that's what Google might have chosen for the name of a 7-inch tablet that's allegedly coming up. With a rumored resolution of 1280x800 pixels, the tablet will offer more than entry-level tablets. It's also very likely to feature the latest Android 4.0 Ice Cream Sandwich, it would be a shame if Google released a product with earlier version of Android.
Production of the Google Play tablet could start as early as in
April 2012
.
Now, here's the only clue we have for why Google might have chosen Play as the name. On February 29th, the company registered a bunch of domains via brand protection company MarkMonitor. Check out the list and let us know what you think about it - is that really enough evidence to suggest an upcoming Google Play tablet?
appsonplay.com
booksonplay.com
gamesonplay.com
googleplayapps.com
googleplaybooks.com
googleplaydownloads.com
googleplaygames.com
googleplaymagazines.com
googleplaymovies.com
googleplaymusic.com
googleplaynewspapers.com
googleplaynewsstand.com
googleplaytv.com
googleplayvideos.com
magazinesonplay.com
moviesonplay.com
newspapersonplay.com
tvonplay.com