Google Play Newsstand gets Material Design update in preparation for Android L
6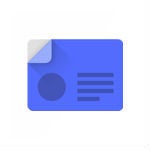 As we've covered before, Google is working its way through its app catalog and bringing the Material Design updates to all of them as we lead up to the Android L release. Google appears to be releasing the smaller apps now, and holding the bigger ones for when Android L hits. Today, Google Play Newsstand is getting updated with the new UI.
As you would expect, this means that the card UI style has been heightened to give more depth and context to how the various pieces of the app move around. The spot where you'll notice the changes the most are in magazines. When you view a magazine on a tablet, each page of the magazine has become its own card, and on a phone there are text descriptions of each feature, so you can easily scroll through an entire publication and find what you want. Overall, the app just feels smoother too. It is now more apparent that the sections list on a news feed is a side-scrolling list, and moving that around feels very immediate; or, you can simply swipe left and right to move between section topics. Scrolling into a news feed now makes the publication logo fade away instead of shrinking into the corner, and there are the playful Material animations found in different parts of the app.
The Explore section has also been expanded with more specific topics, so once you go into the Food & Drink section there will also be options for Vegan or Paleo, and the Entertainment section has links for Game of Thrones or Star Wars.
The update for Google Play Newsstand is rolling out to Android users now, and should hit your device sometime in the next few days. No word on when or if this redesign is also coming to the newly released
iOS version of Newsstand
.