Google kills off Play Movies app for Daydream VR
1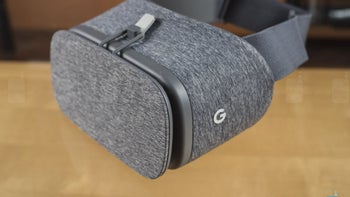 It looks like Google isn't too convinced that VR is a the future any longer, as the company has just killed off an important app that would allow Android users to access VR content: Play Movies. But let's not guess Google's reasoning behind the decision since it can have numerous causes, including feedback from users or lack thereof.
According to a new report from
Variety
, Google silently shut down the Play Movies for
Daydream VR
, an app that enabled users to rent, buy and watch movies and TV show episodes directly through the Google Play Store.
The source of the report obtained a statement from a Google spokesperson who confirmed the removal of the app and said that those who rented and bought movies and TV shows using the Play Movies app can now use it via the
YouTube VR
app on Daydream.
Although it's yet unclear why Google has decided to discontinue Play Movies, the company said that it has no intention of shutting down any other Google apps from Daydream. Ultimately, the VR technology might not have anything to do with Google's decision to remove the Play Movies app from Daydream, but the fact that people no longer rent movies as much as they did a while ago.