YouTube and Daydream partner up to improve the look of VR videos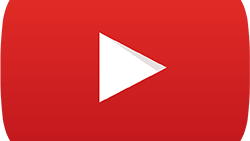 While YouTube has been trying to accommodate VR video, it has been looking for ways to make the VR experience more realistic. So the company announced on Tuesday that it is teaming up with Google's Daydream VR platform to make VR feel more immersive. According to YouTube, matching human visual acuity is the key to producing realistic 360 degree VR videos. That means delivering these videos at 60 pixels per degree of immersive content.
YouTube says that its ability to deliver quality VR footage depends on the speed of one's internet connection and the device employed. To make VR look realistic to mobile users, 360 degree video has to be projected onto the rectangular screen. The process employed is called equirectangular projection. But there are some issues with this. The higher quality images appear at the top and bottom of the screen, not really the spots where people look the most. So YouTube and Daydream are using a projection process called Equi-angular Cubemap (EAC) which improves the image in the center of the screen, where most people do look.
Using different forms of projection, YouTube and Daydream conducted a survey and found that EAC was more pleasing to the eye. Android users are already seeing the benefits of this. And soon, so will iOS users and those using YouTube to view VR on their desktop PC. Check out the slideshow to see why EAC provides a better VR experience for YouTube viewers.
source:
YouTube
via
AndroidAuthority