Google to pay $7.25 million to settle OG Pixel class action lawsuit
18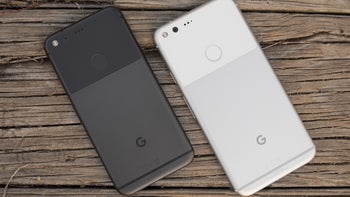 Google has just agreed to pay $7.25 million to settle OG Pixel microphone lawsuit, the company announced today. The search giant will pay up to $500 to everyone who experienced the defect in more than one device – the original phone and any devices received as replacements.
Two years ago, an unknown number of original
Pixel
and
Pixel XL
owners experienced mic failures, which was thought to be caused by a hairline crack in the microphone's solder. Unfortunately, even the replacements sent by Google were affected by the issue, which is why many customers have taken the problem to court.
Fast forward two years and it appears that Google admitted that this was a manufacturing problem and decided to compensate those affected by the issue. The Mountain View company agreed to settle the lawsuit for $7,250,000 pending final court approval, so if you've been affected by this problem you can file your claim starting today.
As mentioned above, all those who experienced the issue in their original Pixel phone and the replacement(s) sent by Google will receive $500. If the issue was only present in one phone, you are still eligible for a $350 compensation.
Also, Google has agreed to pay up to $20 even if you didn't experience the issue on your original Pixel phone but would like to be included in the lawsuit. Last but not least, original Pixel owners who paid their insurance company a deductible will receive the entire amount, in addition to any of the categories above.
If you think you're eligible for any of the compensations listed, you can now file your claim directly on the
settlement website
. There's an October 7 deadline for everyone who wants a piece of Google.