New Google Maps feature demoed last year rolls out to Pixel phones
2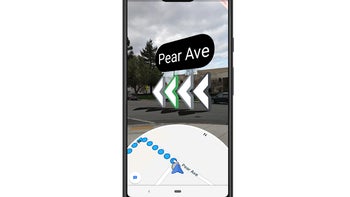 Owners of Pixel phones rejoice, as Google has just
announced
an important new feature that's been in testing for about a year, AR navigation is now rolling out to these specific devices. Earlier this week at Google I/O, the Mountain View company confirmed that it's pushing out Google Maps AR to
Pixel 3a
,
Pixel 3a XL
, and all the other Pixel phones.
Previously only available to those who would enroll in the Google Maps beta that were level 5 or above in the Local guides program, Google Maps AR (augmented reality) is now available in preview for those using Google's Pixel phones,
VentureBeat
reports.
With the new feature that can be triggered by clicking the Start AR button, Google Maps users will be able to navigate through the world around them while getting arrows, indicators, and a live map that will eventually get them to their destination.
The new feature uses
Street View
imagery and GPS to retrieve an exact location, something the the Mountain View company calls "global localization." Although Google Maps AR is very nice to have, not only for immersion but for making easier to find your way to your destination, Google says that the "battery and cellular data consumption will be higher" than traditional navigation.
It's yet unclear whether or not Google Maps AR's availability will be expanded to other smartphones, but for now, Pixel owners are the only ones getting it.