Google I/O with just one keynote this year, don't hold your breath for Google X or this year's Nexus phone
11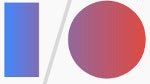 As if to
confirm there might not be any earth-shattering announcements
and hardware presentations at its I/O conference in two weeks, Google issued the schedule for the event, and it features just a single keynote.
Granted, it will be
three hours long
, but Google is no stranger to waxing poetic about some obscure backend solution they've been struggling with for a while and finally resolved.
Previously we had the Google I/O conference keynote spanning two days, and covering Android and Chrome in separate innuendos. This year, when the event starts May 15, it will be just the three-hour keynote from 9-12 PT, followed by six hours worth of sessions and Developers Sandbox, with more of those on the next day, and that's that. All in all, we aren't holding our breath for the
Google X
or
this year's Nexus
phone being announced in two weeks, the way things are shaping up.