Google Glass XE10 update brings transit directions and avatars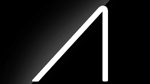 Google Glass is limited to a very scarce number of "Explorers" right now, but Google's wearable computer is steadily moving towards its final stages and the just released XE10 software update is a step in that direction. This new update brings transit directions, links in notifications and the ability to see who you are talking to with avatars.
The biggest novelty is without a doubt support for transit directions. To use that feature you just have to say "ok glass, get directions to…" and then in the results that appear swipe to the transit directions.
It's all visualized with large and easy to use icons, so readability definitely will not be an issue.
Let us remind you that last month,
Glass received a huge XE9 update
that introduced sound search from the headset and support for Google Apps and Google Now cards. And just recently, Google started accepting third-party apps for Glass for review.
Google Glass is expected to get a commercial release either by the end of this year or in early 2014.
source:
Google