Google starts accepting Glass apps for review as explorers show awesome uses of Glass
3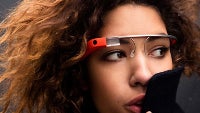 Google is now accepting applications for Glass, its first foray into wearables, and it will check whether submitted apps live up to privacy expectations and more. All of this comes to solidify rumors about Glass apps becoming available this month after a software update.
Developers can now submit their apps for review looking for compliance with
"aspects of design, usability, privacy, and security to ensure the quality of Glassware and the safety of our users."
Apps for Google's Glass wearable computer are often referred to as Glassware, and the approved glassware will show up on MyGlass app hub and be available for download.
Google has also posted a launch checklist with some basic design and other requirements that developers have to meet in order to get their apps approved. Hit the link right below if you're interested in those requirements
In addition, Google's Timothy Jordan announced five new apps for Glass:
"We're excited to announce that MyGlass now has new Glassware from SportsYapper, Fancy, Mashable, KitchMe and Thuuz. This Glassware was approved via the new Glassware Review Process that is now open to everyone with Glass."

You can take a look at the apps in the slideshow at the bottom of the article to get an idea of what Glassware looks like.
What's even more interesting is that now equipment manufacturers start to work with Glass and we are starting to see the first real-world collaboration demonstrations. Glass can be hugely useful in many areas, and healthcare is one brilliant example. You can take a look at how Philips worked to integrate its medical equipment with Glass for a great example of futuristic medicine.
source:
Timothy Jordan
,
GigaOm