Google Daydream View release date and pricing announced, headset lands November 10 for $79
3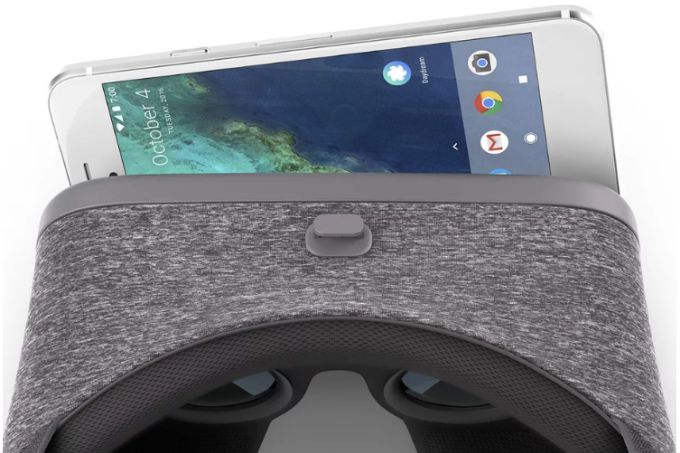 We've known that the
Daydream View
, the first VR handset to support Google's Daydream VR platform, is coming our way
for a while now
. After keeping us in suspense for a few weeks, Google finally unveiled the release date and the price for the headset in a blog post earlier today.
The Google Daydream View will launch on November 10th at a price of $79. Interested customers can already pre-order the headset from the Google Store. Alternatively, customers in the US will also be able to purchase the Daydream View from Verizon and BestBuy.
You can have the Google Daydream View in any color as long as it's Slate. The Crimson and Snow color options will launch later this year at an unspecified date.
The Daydream View is the spiritual successor to the simplistic and cheap Google Cardboard headsets. However, there are major differences between the two. First, the View is made of plastic, soft cloth, and foam, as opposed to the cardboard build of its predecessor. Second, the View will be the first headset with access to the Daydream platform, Google's VR-centric platform/content store.
In theory, the Daydream View sounds like an interesting product but it remains to be seen if the Daydream platform is ready for prime time. Google says that a range of apps will be available at launch (head on over to the source link below for more details) but we'll reserve any serious judgment on app availability once we get the headset in our testing lab.
At the moment, the only handsets to support the Daydream platform are the
Google Pixel
and
Pixel XL
, which means that the new Pixel phones are the only ones compatible with the Daydream View. As more smartphone manufacturers gear up to launch Daydream-compatible handsets, however, the Daydream View will expand its compatibility.
What do you guys think, is anyone gearing up to grab a Daydream View?