Google Assistant is coming to certain tablets, and smartphones running Android Lollipop
7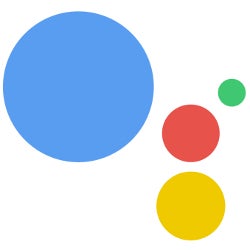 Google announced today that Google Assistant will now be found on Android tablets for the first time. Slates running Android Nougat (7.0) and Android Marshmallow (6.0) will receive an update allowing users to access the feature. In addition, Android powered handsets running Android Lollipop (5.0) will be the recipient of an update that will add the virtual assistant. With Google Assistant, you can set timers and alarms, create lists that will appear on both your phone and tablet, get the latest weather, news, sports scores, stock prices, turn on or off smart appliances, and much more.
Once the update hits your device, you will be given the option to opt-in. If you decide to do so, you will see the Google Assistant app icon on your "All apps" list. Google Assistant for Android tablets will be rolling out to models running Android Marshmallow and Android Nougat sometime during the coming week. The language will be set to English.
Meanwhile, handsets running Android Lollipop are beginning to receive Google Assistant starting today, with the language set to English in the U.S., UK, India, Australia, Canada and Singapore, as well as in Spanish in the U.S., Mexico and Spain. Other countries receiving the update include Italy, Japan, Germany, Brazil and Korea.
source: Google