Google expands Android Enterprise Recommended program to rugged smartphones
0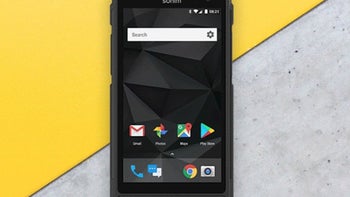 Following the launch of the
Android Enterprise Recommended
initiative earlier this year, Google announced that it now includes rugged smartphones in the program. Android Enterprise Recommended program's sole purpose is to make it easier for business to select, deploy and manage Android devices and service that meet enterprise requirements validated by Google.
Basically, phones that are part of the Android Enterprise Recommended programs are certified to be used by businesses. The new rugged phones category validated by Google today should provide enterprise customers with a longer device lifetime.
Google imposed a set of standards and best practices that are relevant for enterprise customers. Besides minimum hardware, OS support and provisioning specs, Google added requirements for drop-testing and ingress protection. Moreover, the company has also decided to extend the requirement of regular
security patches
to five years.
You can find below some of the most important Android Enterprise Recommended requirements and best practices for rugged devices:
Minimum hardware specifications for Android 7.0+ devices;
Delivery of Android security updates within 90 days of release from Google, for a minimum of five years;
Certified for ingress protection;
Rated for drop testing;
Support for bulk deployment of devices including Android zero-touch enrollment;
Support for at least one additional major OS release.
Here are the first rugged devices that fully comply with Google's recommendations: Zebra TC20, TC 25, TC51, TC56, TC70X and TC75X, Honeywell CT40, CT60 and CN80, Sonim
XP8
, Point Mobile PM45, and Datalogic Memor 10 (not yet launched).