Google will require Android manufacturers to push out regular security patches
14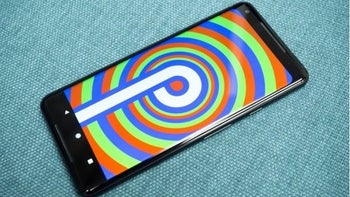 Google will be requiring Android smartphone manufacturers to roll out frequent security updates. In recent times the search giant has pushed towards increased security within the Android ecosystem, with it currently pushing out security patches on a monthly basis. However, many smartphone manufacturers choose to skip these entirely. In a bid to change this,
Google
has confirmed that it will now begin requiring "regular" security patches from Android manufacturers.

Speaking at the annual Google I/O event, the Silicon Valley-based company confirmed that it has updated its agreements with a number of OEMs, forcing them to push out security patches on a much more frequent basis. David Kleidermacher, Google's head of Android security, said "when you have billions of users, it's a large target. And so, it deserves the strongest possible defense." In addition, he went on to say that the new agreements should "lead to a massive increase in the number of devices and users receiving regular security patches."
The head of security did, however, fail to specify which brands the new agreements involve. Nevertheless, the recent Android P Beta release likely hints at a few of them. After all, those who use the latest flagships from Essential, Nokia, OnePlus, Oppo, Sony, Vivo, and Xiaomi all have
access to the Android P Beta
, suggesting Google's latest agreements with these manufacturers may also include a security patch clause, but it's unclear how often these updates will be pushed out. The likes of Samsung, which is the number one smartphone manufacturer, often bundle updates into a single quarterly release when it comes to its budget and mid-range offerings such as
the Galaxy A6 and A6 Plus
. Nevertheless, it has been confirmed that Project Treble will be used in the hope of making things run smoother, which also suggests the agreements only apply to smartphones running Android 8.0 Oreo or up.