Google just added 17 new devices to the Android Enterprise Recommended Program
2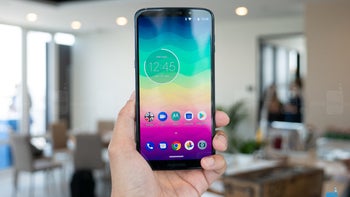 Back in February, Google announced the creation of a new Android Enterprise Recommended Program that would list various devices the internet giant deemed suitable for businesses. Well, now, that list has expanded significantly, as
Google
has just confirmed that 17 different smartphones from a total of 7 OEMs have joined the program.
Specifically, the new manufacturers are joining the program in the form of Sharp with its Aquos SH 10-K, and Sonim with the XP8. Additionally, these are joined by the first tablets validated for businesses, the
Huawei MediaPad M5
8.4 and M5 10.8. When it comes to expanding previous lineups, Sony has grown its list of smartphones by two, with the arrival of the
Xperia XZ2 and XZ2 Compact
, while Motorola's Moto G6, G6 Plus, and
Moto Z3 Play
also received approval. Furthermore, both the
Huawei P20 and P20 Pro
have been confirmed as worthy for the Enterprise Recommended Program, along with the Nokia 3.1, 5.1, 6, 7 Plus, and Nokia 8 Sirocco. Lastly, the final device to join the list is the recently-launched
BlackBerry KEY2
.

Now, in order to be added to the list, a number of minimum specifications need to be met before Google considers a device. For example, security updates need to be provided within a 90-day timeframe, while at least one major Android update needs to be guaranteed. In addition to this, a battery life of at least 8 hours needs to be possible along with a minimum of 2GB of RAM and 32GB of internal storage. Google also has a requirement for the cameras, with a selfie lens of at least 2-megapixels and a rear camera of at least 10-megapixels.
Obviously, the majority of these devices don't have a problem reaching the list of requirements and are often backed a pretty good spec sheet and speedy updates. Sony, for example, has recently sped up its process so much that it took
just five days
to push out the Android P Beta 2 release for the flagship
Xperia XZ2
, undeniably paving the way for much faster updates in the future for all Xperia smartphones, not just flagships.