Update rolling out now adds AI powered notifications to Gmail for iOS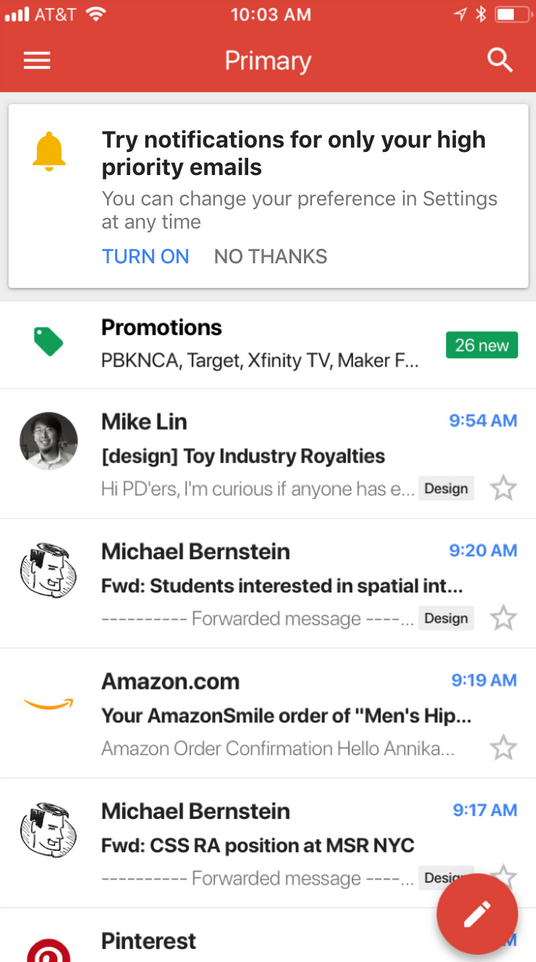 Using AI, Gmail for iOS can send users notifications for high priority mail only
Tired of getting bombarded with notifications on your phone? If so, you'll be happy to hear about a new feature rolling out now to the Gmail app for iOS. Thanks to the use of AI, the app figures out which new emails are very, very important to you and with the proper settings enabled, only those high priority missives will earn a push notification on your iPhone screen. Once again, Google has decided to offer this new feature first to iOS users, while those sporting an Android flavored device will receive it soon.
If you own an iOS device, the new feature should be available for you to use as soon as today. To enable it, simply go to
Settings
>
Notifications
>
High Priority only
. Once enabled, the Gmail for iOS app will use machine learning to figure out which messages are important to you, and thus deserve a push notification.
Once the update is in place and the
High Priority only
setting is enabled, any push notification you see on your screen for Gmail should be related to an important piece of email that you probably need to read immediately.