Get these iOS and Android apps and games for a reduced price, or even for free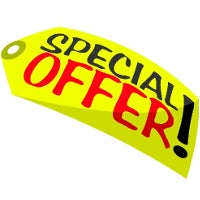 It's Friday and it is downright impossible to ignore the fact that the weekend is just around the corner. Of course, there are various ways to spend the upcoming Saturday and Sunday, but as we are a smartphone-oriented website, we can only help you get some quality time with a discounted app or game.
We've searched high and low and made a list of some notable pieces of iOS/Android software that can be snatched for a lower price than usual. Some can be acquired for free as well.
As usual, note that the discounted apps and games below are available on the cheap for a limited time, and we have no idea when they'll expire. Thus, we advise you to act quickly and purchase the apps and games that catch your attention in a timely fashion. Well, there will be other deals in the following weeks, but the ones below might not get discounted anytime soon.
via:
AppShopper
,
App-Sales