Galaxy S8 launch may be pushed back to April event in New York
17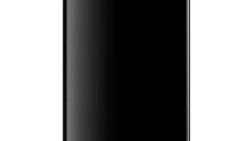 The expected launch of Samsung's next flagship smartphone has naturally dominated recent headlines. Over the past few years, it has been typical of the South Korean firm to roll its latest Galaxy S device out at Mobile World Congress in Barcelona, usually held in February-March. Next year's event will kick off on 27th February and hitherto, it's been anticipated that the so-called Galaxy S8 would be unveiled therein. However, a new report indicates that Sammy could wait until April to showcase it's next big thing at a special event in New York.

After the well documented issues with the Note 7, fans will not want Samsung to rush The Next Galaxy for fear of history repeating itself. Samsung will also be feeling the pressure to deliver the Galaxy S8 without incident and as such, could delay the launch until April. The firm is holding a global strategy at its Korea HQ, which has apparently spawned the decision to hold fire on an MWC reveal.
As we've already heard,
Samsung has established the cause
of the Note 7 issues, and is looking to keep leaks of its next device
under lock and key,
The firm hopes to rebuild consumer faith in its brand and as such, is being very careful about every aspect of its next launch.
The
Galaxy S7
and
S7 edge
made it out to early adopters last March, and if Samsung does plan to launch their respective successors in April, it's reasonable to assume that consumers might not have it until May. That's quite a wait, but if the Note 7 saga has taught us anything, it's that the company has a loyal army of fans -- some of whom retain their beloved Note 7 devices to this day.
Besides, while we'd love to see the Galaxy S8 sooner rather than later, ensuring the device is safe to use and can be trusted is more important. Let us know in the comments how you feel about this potential shift in release, and also, do check out
our Galaxy S8 rumor round-up
.