Fujitsu to steal the Tegra 3 show at MWC announcing its waterproof Arrows handset with 13MP camera
13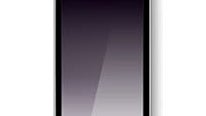 The
Fujitsu Arrows prototype
that was strutting its Tegra 3 stuff at CES last month is allegedly going to indeed be announced at MWC next week, or at least something very similar to it.
The reason for our excitement about this one is not only that it sports a dust- and waterproof body, as most Japanese high-ends, but also a 4.6" HD display and 13.1MP camera with the mindnumbing 25600 ISO setting. With these specs the quad-core Fujitsu is likely to give whatever "premium" handset Panasonic is planning a run for its money.
The other niceties are that the handset will eventually ship directly with Android ICS, sport biometric security and long battery life is explicitly mentioned in the laundry list of features, possibly hinting at a large battery inside.