Fujitsu bringing its slim waterproof smartphones and tablets to the rest of the world
9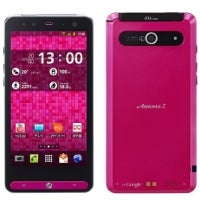 Fujitsu is currently
evaluating stepping into the US market game
with its smartphones and tablets, which are top shelf stuff, but as of now are only sold in Japan.
It seems, however, that the springboard for worldwide distribution of Fujitsu's gear will first be Europe, where the company revealed plans to enter with global versions of its products.
The report didn't specify when exactly are we going to see Fujitsu attack the senses of European consumers, but the company is allegedly aiming for "double-digit" market share in the next 3 to 5 years, which would inevitably eat into Apple and Samsung's pie, that are currently doing pretty well in the Old World.
"
The Japanese market has been in a silo from a technology and design perspective, but Fujitsu is bringing out a global product
," said Robert Pryke, the company's director for mobile phones in Europe.
Just a reminder, Fujitsu has been at the forefront of the Android device makers technologically as it sports a waterproof tablet, and has a quad-core
Fujitsu Arrows phone
in the works with 4.6" HD display and 13MP camera with mindnumbing ISO sensitivity, which is waterproof as well. Aiming to bring that goodness outside the confines of Japanese carriers can only be considered a noble undertaking, and we hope to see the golbally adapted versions sooner rather than later. The company also makes a svelte Windows Phone, the
Fujitsu IS12T
, which was the first one to appear with Mango onboard.
We've been drooling over Japanese handsets for years, and now the time nears to enjoy them outside the islands, it seems. hopefully we'll learn more about Fujitsu's European crusade plans next week at the MWC. For now the gizmos are rumored to feature LTE, NFC, and employ biometric security.