Free ebook from Google might make you rich developing apps for Android users
4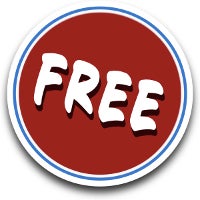 Google says that it paid out over $5 billion to developers last year, for their share of paid apps and in-app purchases. If you want a piece of this action, you might want to read the free ebook on the subject available from Google.
Secrets to App Success
tells you how you can develop apps that can make you moolah.
The book shows you how to get your app in front of a billion Android users. It also gives you monetizing ideas to keep your cash flow growing. One section deals with using analytics to determine exactly who your customers are, and how knowing this can improve your marketing. And you can use this information to take your app global.
If you want to start a career as an app developer, download the free book from Google by clicking on the sourcelink below. The 81-page publication can even be ordered as a printed book. Just keep in mind that sometimes the most profitable apps come out of nowhere, without any of the planning that is preached about in the book. Exhibit one, the incredible success of Flappy Bird, which at its peak
was generating $50,000 a day
in ad revenue.
source:
TheSecretstoAppSuccess