Some AT&T subscribers can select free Spotify Premium as a perk starting tomorrow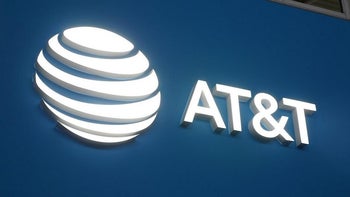 Certain Verizon unlimited plans come with free Apple Music and some Sprint plans offer a free subscription to music streamer Tidal.
AT&T has announced
that starting tomorrow, subscribers with an AT&T Unlimited &More Premium account can choose a free Spotify Premium subscription as one of the seven free entertainment choices they receive. If you're not a subscriber to this particular plan, you still might be in luck; certain AT&T customers will be given the opportunity to sign up for a free six-month trial of Spotify Premium.
Spotify Premium allows users to download songs so that members can listen to tunes even when offline. There are no interruptions from ads and any song can be played from Spotify's library containing over 50 million songs. Spotify Premium also gives members an unlimited number of skips. The price of the service is normally $9.99 per month for individuals. As of last month, Spotify had 232 million monthly active users with 108 million of them paying Premium subscribers.
"We're thrilled to add Spotify Premium, the market leader in music streaming with more than 100 million subscribers worldwide, to our premium lineup. It's another way we are working to deliver more value to AT&T customers with unlimited wireless and endless entertainment."-Mitch Farber, VP Consumer Marketing, AT&T Mobility & Entertainment

"We're excited to begin this new relationship with AT&T to provide millions of their customers with a seamless listening experience and easy access to more than 50 million tracks, billions of playlists and a variety of podcasts wherever they are. We continue to build relationships with world-class partners like AT&T to bring our Spotify Premium product to new audiences in the U.S. and across the globe."-Marc Hazan, VP of Premium Partnerships, Spotify
The AT&T Unlimited &More Premium plan costs $80/month (with AutoPay and paperless billing) for one line. Two lines will run you $150/month, three lines $170/month and four lines $190/month. Besides Spotify, other options offered to those subscribing to this plan include free perks from HBO, Cinemax, Showtime, Starz, VRV and Pandora. The plan includes unlimited talk, text, and data (in Mexico and Canada too), 35+ live television channels, free texting to 120 countries and 15GB of high-speed tethering. Video streams at 480p and once 22GB of data has been consumed on a line during one month, that line could be throttled if the network is congested.