For the first time in five years, the iPhone wasn't the top selling smartphone in China
84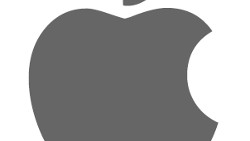 Expanding iPhone sales in India has suddenly become a major priority for Apple. That is because sales of the handset are slipping in China. According to a new report from Counterpoint Research, Apple did not have the best selling smartphone in the country in 2016 for the first time in five years. The
Apple iPhone 6s
was not the top selling smartphone in China last year. That distinction belonged to the
Oppo R9
. The latter sold 17 million units in China in 2016, accounting for a 4% share of the market. The Apple iPhone 6s sold 12 million units.
What makes this a difficult time for Apple is that the company is not participating in the country's overall growth in handset shipments. Deliveries of handsets rose 6% in China to reach 465 million units last year. Oppo saw its shipments rise 109%, beating out Vivo (up 78%) and Huawei (up 21%). For the record, Apple's shipments in the country declined 21% last year, just barely edging out Xiaomi. The company once known as "China's Apple,"saw year-over-year shipments decline 22% in 2016.
"While the smartphone user base is at an all-time-high and maturing, still bulk of the popular models are still skewed towards mid-end which outs a cap on growth for players such as Apple."-Counterpoint

"The key features which are driving smartphone market have been fast-charging, OLED displays, bigger batteries and dual cameras which were already available. But most were missing in the iPhone 6s. The iPhone 7 Plus has a bigger battery and dual camera but it was beyond the reach of most consumer in China because of price. In the iPhone 8, the OLED screen which is rumored will be a positive. I think the next model will be key for Apple."-Neil Shah, research director, Counterpoint
Counterpoint says that Apple's failure to keep up with the overall growth in China's smartphone market has to do with the strong demand for mid-range handsets in the country. Neil Shah, research director at Counterpoint, says that it will be a big positive for Apple if next year's premium model (the Apple iPhone 8 aka Ferrari)
features an OLED display as rumored
.
via
CNBC
Recommended Stories