For 2016, Foxconn posted its first annual sales decline in 25 years
2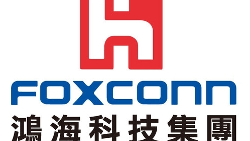 Contract manufacturer Foxconn, best known for being one of the companies involved in assembling the Apple iPhone as well as other devices, reported a decline in revenue last year. That is the first time that this has happened to the company since it went public in 1991, 25 years ago. According to Japanese news agency Nikkei, Foxconn generated $136.38 billion in sales during 2016, which was a decline of 2.81% from the company's 2015 top line figure of over $140 billion.
It is no surprise that Foxconn's first revenue decline in a quarter-century coincided with Apple's first annual decline in revenue since 2001. Apple's shortfall in revenue has been blamed on sluggish sales of the
Apple iPhone 6s
last year. Despite several new features such as 3D Touch and Live Photos, the mid-cycle release couldn't generate sales growth for either Apple or Foxconn.
There was an encouraging sign for both companies last month. Thanks to strong sales of the
Apple iPhone 7 Plus
, Foxconn rang up a 9.76% year-over-year gain in revenue during December. The iPhone 7 Plus features a dual-camera setup in back, allowing users to add a bokeh effect to blur the background of portraits shot with the rear camera. But unfortunately, it would appear that only the iPhone 7 Plus is generating positive results. Pegatron, another rival contract manufacturer, assembles the
Apple iPhone 7
and does no work on the iPhone 7 Plus. Its December sales sank 27.43% on a year-over-year basis.
So what can we take away from all this? Obviously, Foxconn's financial health is tied to the performance of the iPhone. And obviously, so is Apple's financial health. With the
10th anniversary "Ferrari" model expected to be launched later this year
with an edge-to-edge OLED display and a radical new design expected, perhaps 2016's revenue shortfall was a one time event for both firms.
source:
AppleInsider