Apple to release iPhone 7s, iPhone 7s Plus, and a special model codenamed Ferrari in 2017
61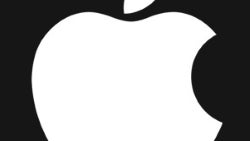 According to a report from China, Apple plans to uncover three new iPhone models next year. They are designated as D20, D21, and D22, with the first two likely to be branded the iPhone 7s and iPhone 7s Plus. The third is likely a heavily rumored high-end model with a glass design, a borderless OLED display with an embedded Home button, wireless charging, and other breakthrough (for the iPhone) technology. Reportedly, this model has the internal codename "Ferrari," which sounds quite respectable.
Supply chain sources also claim that this iPhone's internal logic board will be spread in two halves, connected with a ribbon cable. Board nr. 1 will feature the essential hardware, such as the A11 chipset and NAND flash storage, while the second board will house the cellular components. Additionally, the SIM card tray will be relocated towards the bottom of the handset as to free more room for other internal components. This is an idea borrowed from the iPad Pro.
This isn't the first time we've heard of rumors like these, so there are pretty good chances about their credibility. The months ahead are bound to tell us even more details about them.
ALSO READ