Following another incident, AT&T stops exchanging and selling the Samsung Galaxy Note 7
99+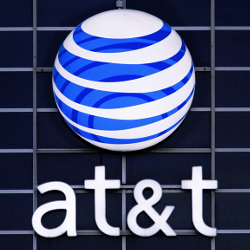 Following word that another replacement
Samsung Galaxy Note 7
unit had exploded, AT&T said today that enough is enough. The nation's second largest carrier has released a statement saying that based on recent reports, AT&T is no longer exchanging recalled Galaxy Note 7 models for the replacement units. It also will no longer sell the Galaxy Note 7 to customers.
Instead, AT&T customers who own the recalled Samsung Galaxy Note 7 can visit an AT&T retail location and exchange it for another Samsung made handset, or any other smartphone in stock. If it turns out that the new wave of explosions are caused by the replacement units, Samsung will end up losing billions in current and future sales and also be on the hook for the lawsuits that are sure to follow.
"Based on recent reports, we're no longer exchanging new Note7s at this time, pending further investigation of these reported incidents. We still encourage customers with a recalled Note7 to visit an AT&T location to exchange that device for another Samsung smartphone or other smartphone of their choice."-AT&T spokesman
In the latest incident, Virginia's Shawn Minter woke up at 5:45am to find his replacement Galaxy Note 7 exploding into flames on his night stand. He sent documentation about his phone to
The Verge
, confirming that it was a replacement unit.
As we told you early this morning, an email sent by Samsung that was not meant for the eyes of victim Michael Klering, shows that
the company has been aware that the replacement units were dangerous no later than last Tuesday
. Since then, replacement Galaxy Note 7 units have exploded inside an aircraft, in Taiwan, and in Kentucky. Samsung says that it is investigating the explosions.
source: AT&T,
TheVerge