First photos of the HTC U11+, full specs for U11 Life emerge
21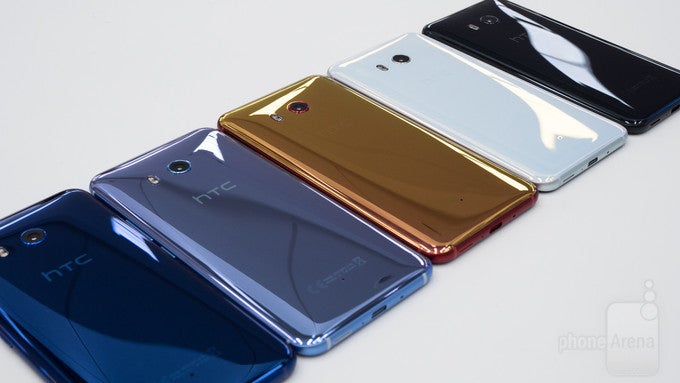 Despite
the recent acquisition
of some of its talent and licensing of its IP portfolio by Google, Taiwanese phone maker HTC is set to announce a couple of devices at the start of next month. We know a fair bit of information about them: one will be a mid-ranger named the
U11 Life
, while the other will be an upgraded variant of the
U11
, called the U11 Plus.
But today has brought us a bit more information about both of those: the former got a full specs and price reveal, while the latter got its first real-life photos. Exciting!
WinFuture.de
has managed to obtain the full specifications for the Android One version of the U11 Life, as well as an official render (albeit one with a very low resolution). In essence, they pretty closely match
the ones we've already heard
: a Snapdragon 630 SoC, a 5.2-inch Full HD display, 16 MP cameras both on the front and the back, a 2,600 mAh battery, and an IP67 water and dust resistance rating.
But while there was previously some ambiguity as to the amount of RAM and storage the different versions will get, it appears we now know the answer. The specs listed today show only 32 GB of expandable storage, which an earlier specs combined with 3 GB of RAM. However, since these specs seem to be of a European version of the phone, it's not immediately clear whether the U.S. version will also come with those, or if it will have the slightly better 4 GB/64 GB combo instead.
A surprise here is the lack of a headphone jack: while the U11 didn't come with one as well, this "feature" tends to be limited to flagships only, regardless of manufacturer. But to rectify this, the U11 Life will also come with pair of USB-C USonic earphones.
The device will come in two color variants: "Sapphire Blue" and "Ice White," and will cost about €400 (which we imagine will translate to about $400 in the U.S).
But the bigger device of the two is definitely HTC's slight refresh of the U11, which we've technically also seen before but in
CAD-based renders
only. However, Chinese regulatory agency TENAA has just published the first real photos of the device, which you can see above.
Unsurprisingly, the photos match the renders pretty much perfectly: the front of the device features no fingerprint scanner because of the tall, 18:9 display. Instead, it has now been moved to the rear panel below the camera (which is still a single-sensor module).
Also, we've obtained information suggesting that the device won't be marketed as the "U11 Plus," but as the "U11+" instead — so take from that what you will.
The
U11+
will be a mostly visual upgrade over the regular U11: apart from the tall display and moved fingerprint scanner, the only other major change will be an upgraded 4,000 mAh battery capacity and 6 GB of RAM. Also, the device is expected to launch with the brand-new Android 8.0 Oreo.
The two devices are expected to launch at HTC's November 2 event, which is less than two weeks from now.