First-gen Android phones to be shut out of getting Flash 10.1 update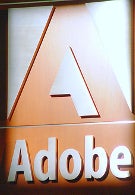 While recent Android models like the Nexus One and the Motorola DROID/MILESTONE are expected to get their Flash 10.1 upgrade before the middle of the year, what about older models? Does an Android phone like the G1 still suffer from performance issues when loaded up with Adobe's software? The answer came in a statement on the official Adobe blog page from Antonio Flores. Flores said, "You can expect the final release for Android to be available mid-year. All Android devices that meet our minimum s/w and h/w requirements will be supported. Unfortunately, I cannot say a lot more publicly about our port to the Android system at this time. No, the HTC Hero will not be supported b/c it does not have the correct Android OS version and its chipset is not powerful enough. We require a device with an ARM v7 (Cortex) processor. Examples are the Qualcomm Snapdragon chipsets and the TI OMAP3 series." The Nexus One, of course, features the former processor while the Motorola DROID has the latter chip under its hood. As for the G1, forget it. The DROID and N-One are the only models that currently meet the requirements.
Just in case it's been a long day and the words are just not able to penetrate, here is a list of U.S. Android phones that will not be getting Flash 10.1. They are the Sprint Hero, Sprint Moment, T-Mobile G1, T-Mobile myTouch 3G, T-Mobile CLIQ, T-Mobile Behold II, Verizon DROID ERIS and Verizon DEVOUR. It should be noted that some handsets like the DROID ERIS and the DEVOUR are equipped with Flash Lite that was added by the manufacturer.
Motorola DROID Specifications
|
Review
HTC Nexus One Specifications
|
Review
source:
AdobeForums
via
Andronica