Feedly roadmap details improvements coming, including a Windows 8 and WP8 app
1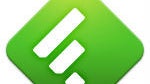 We are less than one month away from
Google Reader officially being shut down
, and
Feedly is poised to take over
as your RSS source. The app has seen some solid improvements since the original announcement of Google Reader being retired, and now the team has posted a roadmap detailing more features on the way, including a Windows 8 and Windows Phone 8 app.
Feedly posted today that it has been listening to user comments, and it is letting everyone know what features it is working on most. Speed is the number one priority for the app, and apparently Feedly has even brought in new talent to help make things faster. Second is to bring back the option to search within a feed, which had been dropped recently, because Feedly said the process it was using couldn't scale to the size it needed.
Also on the list are Windows 8 and Windows Phone 8 apps, improved group sharing, and bug fixes. We were really hoping to see something about making Feedly less of a resource hog, but possibly better than that is that Feedly is announcing partnerships for its Normandy project. Normandy is Feedly's work to become the backend service for 3rd party apps, just like Google Reader. The first partners announced are Reeder, Press, Nextgen Reader, Newsify, and gReader, so you'll be able to use all of those apps with your Feedly account.
The only mention of when to expect all this is "before Google Reader retires".