Fake website for BBM betas could deliver computer virus
4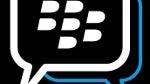 Last month, as you might recall, BlackBerry CEO Thorsten Heins announced that
BBM will indeed be coming to iOS and Android
. With
10 billion messages
between BlackBerry users already processed daily, you can just imagine how this service will grow after it goes cross-platform. Which bring us to the main point of this story.
If you come across a link to a website offering you the opportunity to download a beta for BBM for iOS or BBM for Android, immediately shut down that tab, go fishing, bicycle to 7-11 for a Slurpee or grow a beard. Just
do not follow through
on the offer. Some ne'er do well disguised a website to make it look like an official BlackBerry site offering you a download with an iOS .ipa file and an Android .apk file. If you get this far, unplug your computer. Take a cold shower or watch CSpan. The download page apparently loads a virus on your PC. Yeah, it's
not your phone
so who cares. We get it. But your PC can still be an important part of your mobile experience, so why let it get destroyed by a virus?
source:
Crackberry