Facebook's "shoppable" videos will make it a snap to buy products from a mobile ad
5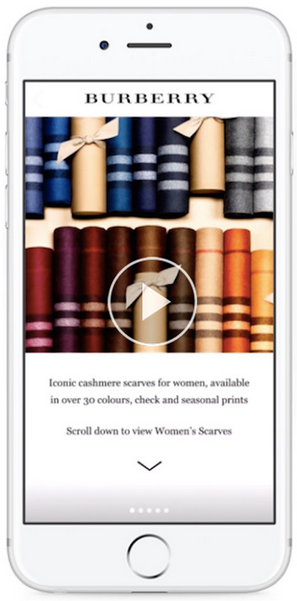 Facebook is trying to get companies to use mobile video ads to generate revenue
Facebook is reportedly ready to test "shoppable" video ads next month. With these ads, someone impressed with what they see in a video commercial could tap on the ad to learn more information about the product, and tap again to buy it. The second tap would take the user out of the video and send them to the website of the company that manufactures the product in question.
This is similar to video advertisements that precede many videos on YouTube. There, tapping on the link just under the video will bring you more information about the product being promoted.
One helpful feature that Facebook is said to be working on, is a way for users to save information pertaining to a product that they have interest in. The information will be accessible for viewing at a later time.
By making it easy to order a product from a mobile video ad, Facebook is trying to get advertisers to consider these clips to be a way to drive sales and revenue instead of merely promoting a brand.
source:
TheInformation
(subscription req'd) via
Engadget