Facebook's new feature allows users to view a stream of live events
2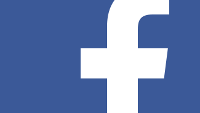 Facebook started streaming live events from the
Lollapalooza Music Festival
today as the social media site thinks about taking on messaging apps like Snapchat. The latter has its "Our Stories" feature
that allows those attending an event to share video and pictures with Snapchat members
, on a single stream. Facebook has streamed the video from the music festival on Place Tips, an area of Facebook where users can find out information about friends' current locations. Besides viewing public content from Lollapalooza, Facebook members who have friends attending the annual music festival can view videos and photos sent by them.
Twitter is supposed to join the fray with Project Lightning. With this new feature, scheduled to debut at the end of the year, Twitter users will see a button on their homepage that they can tap to see live events.
Facebook notes that its live streaming differs from what Snapchat offers, and what Twitter will launch in the future. The latter two messaging apps curate feeds from all of its users. Facebook, on the other hand, will allow subscribers to see Place Tips videos and pictures from their friends only.
This also helps Facebook compete with Periscope and Meerkat; those two apps
allow users to broadcast live events to their Twitter followers
.
source: WSJ