Facebook brings new Group Video Chat feature to Messenger
2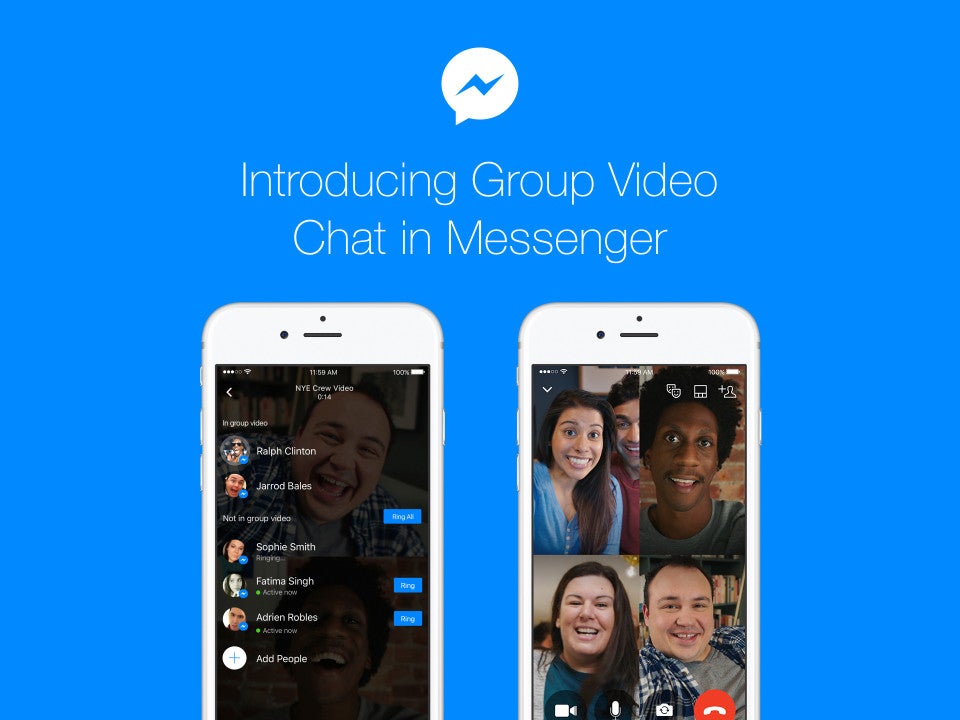 Following the addition of new
Snapchat-like features
to its Messenger application, Facebook announced a new update that brings a Skype-like feature, Group Video Chat.
Group Video Chat was among the most requested Messenger features ever, so it makes sense that Facebook wanted to make it available on all platforms as soon as possible.
The ability to video chat in groups is very easy to use with
Messenger
now. Simply open an existing group conversation, or create a new one, and tap on the video icon on the upper right of the screen to enter the video chat. Everyone that's in the group chat will be notified that the video chat session has begun.
Each person in the conversation chat can join when they want with just one tap. Up to 6 people can see each other at a time, but that doesn't mean that you can't add more than 6 to your conversation chat.
However, the rest, up to 50, can join in and choose to just listen in and join via voice, or be on camera. As soon as more than 6 people are on the call, only the dominant speaker will be shown to all participants.
Starting today,
Facebook
will be rolling out the new feature to all Android and iOS device around the world. The new feature will be available on the desktop version of Messenger, too.