Facebook Lite gets Community Help support to provide help in case of disasters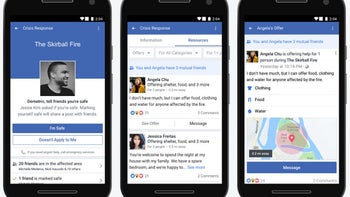 Introduced back in 2015
, Facebook Lite made its debut in the United States
three years later
. Now that the app is available just about anywhere in the world, Facebook is trying to turn it into a crisis response tool instead of just keeping it just a social app that consumes less resources.
The first step is to bring some of the features from the full-fledged app like Community Help, which was launched last February. According to Facebook's Crisis Response Product Manager Jeong-Suh Choi, the addition of the Community Help to Facebook Lite is meant to expand the availability of these crisis tools to more people.
Our priority is to build tools that provide people with ways to get the help they need to recover and rebuild after a crisis. By making Community Help available on Facebook Lite, event more people can get the help they need in times of crisis.
Community Help is meant to provide Facebook users with all the necessary information to help them find food, shelter, and transportation in case of natural disasters and building fires. These are just two of the type of crises in which Safety Check will automatically activate if you're in the affected location.
It makes much more sense to have Community Help on
Facebook Lite
since the app uses less data and works on basically any smartphone regardless of the hardware inside.