Facebook 4.0 for Android to offer new UI?
16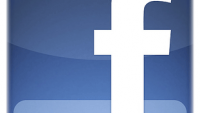 Speculation has Facebook 4.0 for Android bringing a new UI with the update.This comes
after an update to Facebook Messenger brought a new UI to that app
. Based on screenshots of the updated app, the hamburger menu icon that slides open the left side of the screen will be gone. That is somewhat strange since the three line 'burger' and the slide-out menu is being added to more and more apps. In fact, it is part of Google's recommended design guidelines.
Other changes include a page title on the bar where the hamburger is now found. A search icon is added on the right of the screen, and there are now five icons underneath the bar for News Feed, friend requests, status updates, notifications, and menu. Since this is only a test version, it is unknown exactly which of these features will make it into the final version of the app. Clicking on the sourcelink will provide you with a link you can use to try to install the updated Facebook app on your Android phone.
If you're interested in seeing what the next update of the Facebook app could bring to Android users, check out the screenshots below.
source:
AndroidPolice
via
AndroidGuys