Essential Phone vs Samsung Galaxy S8 vs iPhone 7 Plus vs LG G6 and others: size comparison
13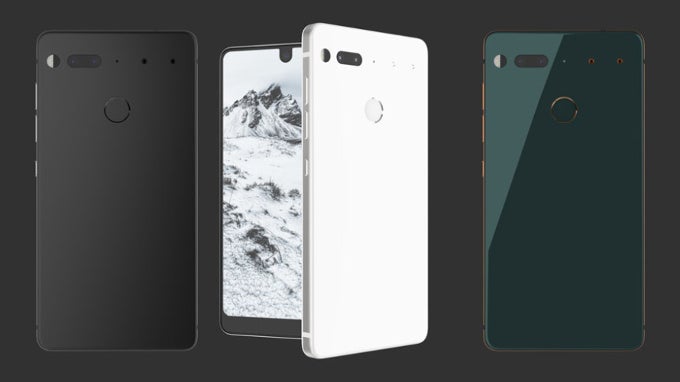 The
Essential Phone
has broken cover and it aims at the very top of the hill: the palace atop mountain flagshipia where the Apple iPhones and Samsung Galaxies of the world reside.
It's got the technical chops: the powerful Snapdragon 835 system chip and what looks like a clean, clutter free version of Android. But it's also got something else: an immersive, bezel-less display that takes nearly all of the phone's front, with a bigger screen-to-body ratio than even the
Galaxy S8
.
This is what allows the Essential Phone to be big, yet feel small. Its 5.71-inch display is not curved also, which some users will appreciate. The display is also taller, narrower, with a 19:10 aspect ratio, similar to the one on the Galaxy S8 and LG G6. So how does the Essential Phone size compare to the size of the S8, the G6, the
iPhone 7
and 7 Plus, the HTC U11, the Google
Pixel XL
and other phones around? Let's find out!
The bezel-less crowd
First, we compare the Essential Phone's size to the size of other 'bezel-less', full-screen devices like the Samsung Galaxy S8 and S8 Plus, as well as the LG G6.
Against phablets
Next, we look at the Essential Phone in comparison to traditional flagships: great devices that have not yet made the jump to a bezel-less screen to see just how much of a radical difference the new design makes.
Essential Phone vs iPhone 7 and other smaller flagships