EU looking into Google's Android licensing, asks makers if they were forced to delay competing devices
33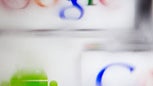 EU officials are looking into Google's practices for licensing Android to manufacturers, with the question tipped by Nokia read Microsoft, and others, say documents obtained by the Financial Times.
Google allegedly has been licensing the Android software "below cost" to some manufacturers, whatever that means for an officially free mobile OS, and there were also "
potential requests by Google to cancel and/or delay the launch of smartphone devices
" which ran other operating systems, or had mobile services other that Google's suite preinstalled, reveal the documents.
An 82-questions survey has been sent to numerous device makers and carriers by the EU Commission trying to set the record straight whether Google has been strongarming them into
exclusivity agreements
for services such as YouTube and the gang. Microsoft has had widely publicized troubles trying to make Google approve an
official YouTube app for the Windows Phone platform
, for instance, and is apparently exploring every legal means possible to make its voice heard.