Dubbler launches today for iOS and Android; app records your voice and sends it to social networks
3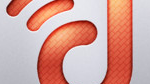 While signing up 500,000 users during its open testing since the beginning of the year,
Dubbler
officially launches today for iOS and Android. What is Dubbler? Think of it as being
Vine
for your voice. Users record a message for up to 60 seconds, filter it if they want, and zap it off to a social network like Twitter, Facebook or Tumblr. You can even leave the message on the site for the Dubblr community to hear. For those shy, or with something that they don't want everyone to hear, a private, direct message can be sent. (5% to 10% do so).
With Dubbler, you can snap a picture to use as a lander for your clip and you can use hashtags in the same way you would on
Instagram
or
Twitter
. The app's ToS prevent sexual content (although the promo video below would seem to violate Dubbler's own restrictions). So far, about 50% of Dubbler's messages have remained on the site while the remainder get sent off to a social networking site.
Dubbler doesn't have a deep pocketed social networking related parent like
Vine
does, so it is open to being copied. Still, Dubbler hopes that instead of fighting off copy-cats, it ends up partnering with other apps like
Instagram
and
Twitter
. Also, as with any social networking app, the question about monetizing it comes into play. Will this turn a profit someday?
Can this
turn a profit some day?
You can find Dubbler in the Apple App Store and in the Google Play Store where it is a free download.
source: Dubbler (
1
), (
2
) via
Forbes