Download all ten official LG V10 wallpapers here
1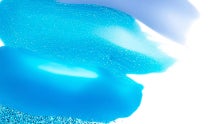 Back in July,
LG hinted at a 'super premium phone' to be delivered later in the year
, and the crazy dual-everything
V10
has every making of a monster that befits the title. The LG V10 is the beastliest phone that the company has ever created - to the already largish 5.7" display, it has a secondary, 2.1" screen in the front for your date/time, notifications, message preview, and icon shortcut needs to be displayed at all times.
Not only that, but it doubles down on the front-facing cameras, too, providing a 5 MP Dual Lens (80 degree / 120 degree wide Angle) setup in the front, for those all-important selfies to be taken wide even without a stick. To top it all off, the phone has a Quad HD resolution for the main 5.7" panel, 4 GB of RAM, and 64 GB of storage that come standard, and don't even get us started on the 16 MP rear camera with Laser AF and optical image stabilization.
The phone also runs LG's newest interface overlay, and below you can find all the pretty official wallpapers that come with the device to preview and maybe choose some for your own homescreen, if anything catches your fancy. Be patient, as these span two homescreens (2880x2560 pixels), so they might take some time to load.