LG to release a 'super premium phone' this year, tips CEO, is that you G4 Pro?
33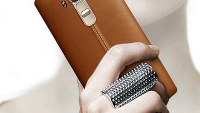 Just like
HTC
, LG
already tipped
that it is not done for the year, and will be introducing a gamechanging hero device in the second half of the year, not to get outdone by Samsung, Apple, or the assorted Chinese warriors.
So far, all rumors point towards this flagship's flagship being the
LG G4 Pro
, with a 6" Quad HD display, Snapdragon 820, 4 GB of RAM, 20 MP camera, and all other bells, whistles and accoutrements stuffed in a thin metal body.
Sounds too good to be true? Well, think twice, as the President of LG Electronics Cho Jun-ho himself tipped during the quarterly LG results press conference that the company will have a "
super premium phone
" for H2 release. LG, he said, is planning to double down on its traditional strengths, like smartphones and high-end TVs, in order to get out of the share price slump it is currently in, instead of jumping into unexplored territories.
The G4 Pro, or whatever this "super premium" handset gets named, will apparently be a niche market device for premium users, and LG is currently mulling how to time its release date around the
Note 5
and
iPhone 6s Plus
unveiling. Besides this premium phone with larger screen, the company will also be betting on various modifications of the G4, claims the source, perhaps something in the realm of the rumores G4 Note that is supposed to sport a 5.8" display, Snapdragon 808 chipset and, wait for it... a stylus. Enough said.
Recommended Stories