Dish Network tried to buy MetroPCS in August for $4 billion
5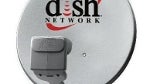 Last month, the nation's fourth largest carrier,
T-Mobile, agreed to purchase MetroPCS
, the nation's fifth largest mobile operator. But before both sides agreed to the acquisition, satellite television provider
Dish Network
had been trying to woo MetroPCS. An SEC document shows that starting last March, Dish was in talks with the pre-paid carrier culminating in a $4 billion offer made in August. Dish offered $11 a share for MetroPCS, about a 25% premium to its stock price at the time, with 30% to be paid in cash and the remainder in stock. Looking to diversify Dish's business, the company had built up a portfolio of spectrum over the last 4 years in an attempt to become a wireless carrier. Talks between Dish and MetroPCS broke off in August as Chairman Charlie Egren lamented over a deal that would have been a "
gamechanger
" for Dish.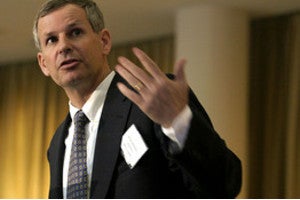 Dish Networks Chairman Charlie Egren
The SEC document refers to a Company G that approached MetroPCS the
night before
the T-Mobile deal was announced, showing interest in the pre-paid carrier. An executive from Company G, which is Sprint, made references to the capital coming into the company thanks to its deal with Japan's Softbank and brought up Sprint's interest in purchasing MetroPCS. The executive was told about the deal with T-Mobile and expressed hope that the deal would not take place. But he said that if it did, he hoped the break-up fee would be reasonable, hinting that Sprint would go ahead anyway with an offer for MetroPCS. The break-up fee is $150 million if MetroPCS backs out of the deal with T-Mobile. The Sprint executive's hint about lobbing in a bid somehow leaked,
leading to rumors that the carrier was about to make its own play for the pre-paid operator
.
Ironically, Sprint had an
$8 billion deal
in place to buy MetroPCS last year in a transaction that Sprint CEO Dan Hesse had pushed for. But
Hesse's Board of Directors voted against the acquisition
which was immediately dropped. As it turns out, two days after
AT&T pulled out of its $39 billion transaction to buy T-Mobile
last December, the latter's German parent,Deutsche Telekom, approached MetroPCS about a deal. Months later, it has resulted in T-Mobile's proposal to buy MetroPCS,
a deal that should close in the second quarter of 2013
.
source: WallStreetJournal