T-Mobile merger with MetroPCS should close in the second quarter of 2013
7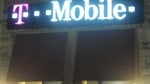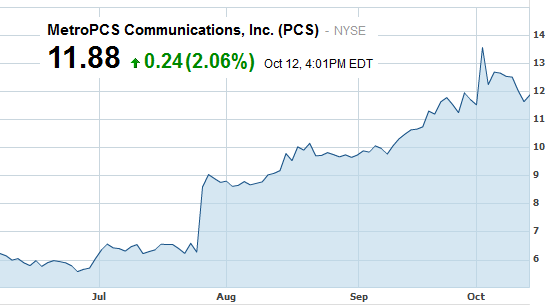 MetroPCS' shares are now a proxy for the merged company
A German newspaper,
Boersenzeitung,
quotes Deutsche Telekom CFO Timotheus Hoettges as saying that the merger of T-Mobile and MetroPCS would close in the
second quarter of 2013
. Because MetroPCS is the lone U.S. public company between the (Deutsche Telekom is a German company), the deal is structured as a reverse merger in which the smaller MetroPCS will buy T-Mobile. This means that the value of Metro's shares have become a proxy for the value of the combined company. The current enterprise value of the combination, which measures market cap plus debt, is $6.75 billion.
Meanwhile, a video of an animated T-Mobile CEO John Legere shows the executive saying that this deal will close the gap with Sprint, and in a clever use of rhyme, he says that the merger is not a deal "
to survive
" but is a deal
"to thrive".
The executive adds that the combined company will have
42 million customers
with $24.8 billion in revenue and $6.3 billion in EBITDA (earnings before taxes, depreciation and amortization). More importantly for customers of the merged company, $4.2 billion in capital expenditures will be made annually. That buys a lot of credibility. The deal also makes T-Mobile more self-reliant and turns Deutsche Telekom's investment in T-Mobile USA into easy to sell shares of stock that can quickly be sold off if needed.
source:
Reuters
via
Phandroid
Recommended Stories