T-Mobile merger with MetroPCS approved by Deutsche Telekom, MetroPCS boards
58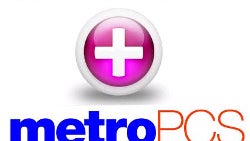 The boards of Deutsche Telekom, owner of T-Mobile in the United States, and MetroPCS have both approved a deal that would merge the T-Mobile and MetroPCS into one carrier operating under the T-Mobile brand. The new operator will be headed by T-Mobile chief executive John Legere. The deal is expected to close in the first half of 2013.
Months after the U.S. Department of Justice denied AT&T's attempt to acquire T-Mobile, the nation's fourth-largest operator, now T-Mobile is seeking to merge with MetroPCS.
Regional carrier MetroPCS is known for being the first one to roll out an LTE network in the States. Formerly known as General Wireless, the operator has the biggest subscriber base out of the big four carriers with around 9.3 million subs. T-Mobile on the other hand has 33.2 million subscribers.
Combined the T-Mobile MetroPCS joint carrier would have north of 42.5 million subscribers, coming much closer to the third place held by Sprint with its 56 million subscribers.
source:
Wall Street Journal