Sprint's Board said MetroPCS merger "didn't feel right"
16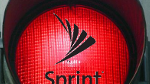 Why did Sprint's board of directors decide to vote against the
$8 billion purchase of contract carrier MetroPCS
? The deal had apparently been in the works for some time, perhaps all the way back to the early days of AT&T's proposed $39 billion purchase of T-Mobile. According to CNBC, the $8 billion represented
a 30% premium to the current value of MetroPCS
and would have brought 9.3 million new customers to Sprint. More importantly, the deal would have brought some much needed spectrum, including some LTE pipeline, to Sprint.
Sprint has been looking around for a deal and at one point had considered
making a run for T-Mobile
before AT&T did. The nation's third largest carrier is trying to get closer to the top two, Verizon and AT&T. Analyst Christopher King of Stifel Nicolaus & Co. said that Sprint is still seeking a merger partner and that MetroPCS rival
Leap Wireless could be the next target
. King believes that MetroPCS could be on T-Mobile's short list for an acquisition. A spokesman for Sprint, John Taylor declined to comment as did both Drew Crowell and Greg Lund who are spokesmen for MetroPCS and Leap Wireless respectively.
Sprint's board rejected the deal to buy MetroPCS, allegedly saying that the acquisition of the contract carrier "
didn't feel right
." But there might be more to the story. Analyst King says that the board's rejection of a deal that Hesse signed off is indicative of friction between the CEO and the board. If Hesse does not have the board's support, his job could be in trouble. "
It certainly indicates a different line of thinkingbetween Dan Hesse and his board
," King said. "
Having this publica breakup on a deal that he's endorsed is almost akin to noconfidence
."
Even with the addition of the Apple iPhone to its lineup,
Sprint continued to lose customers
and even sold fewer iPhones in the latest quarter than analysts expected. MetroPCS, on the other hand,
beat analysts expectations and added 69,000 new subscribers
in the last quarter. The current economy is perfect for MetroPCS as its customers don't get locked into a contract. And by peddling mid-range Android models and offering LTE 4G service, MetroPCS gives smartphone fanatics the features they want
without getting locked in for two years
.
Sprint has a dilemma on its hands. The carrier needs to be able to
provide national LTE coverage
to keep its old customers, never mind adding new ones. But the spectrum that the
carrier was getting in its deal with LightSquared will not get government approval
and Clearwire is having financial problems of its own as indicated by the news that
Google is selling its stake in the company
.
Sprint is going to have to do something in order to compete and based on information from those who were involved in the deal, the carrier was
just one hour away
from announcing the solution in the form of the MetroPCS purchase before the board refused to get on board. Time is running out and with T-Mobile announcing that it will be soon
offering its own LTE pipeline
, the pressure on both Hesse and Sprint's board gets tighter every day. While a purchase of MetroPCS was not a perfect solution, it would have gone a long way toward giving Hesse and Sprint some breathing room to figure out a way to add customers instead of losing them.
source:
Reuters