Developers make more money per download with iOS than Android
53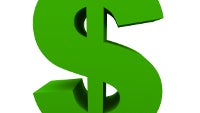 According to a published report on Wednesday, developers are making 5 times the money writing for iOS than Android on a per download basis. The data shows that Android is lagging badly behind its chief rival when it comes to in-app purchases, and in the aforementioned developer revenue per download metric. In mobile ad revenue, including ads and developer fees, the two platforms are much closer.
A report on Tuesday said that ads on iOS are producing an 1800% better return than the same ads running on Android. Advertisers investing in Android actually had, on average, a 10% loss. Another report from analytical firm Flurry shows that iPhone users spend 19 cents on average for each app downloaded, a figure that reaches just 6 cents for Android users.
"Audiences cost more on iPhone, and the reason is that it's worth it. Typically, we're not looking to acquire one-time customers, we're looking to invest over time...so we pay more up front for better long-term results."
-Dan Slagen. SVP, Nanigans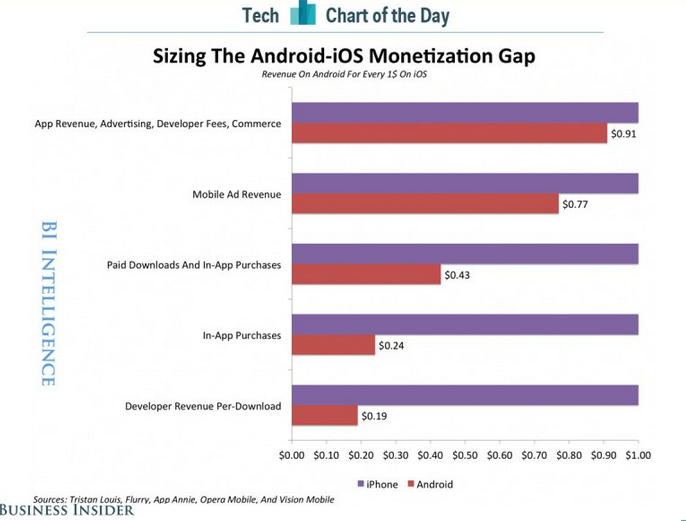 Developers focusing on iOS make more money per download than their Android counterparts
source:
BusinessInsider